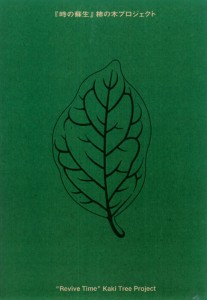 In 2000, Dortmund city has founded the Place of Hiroshima, and planted a Ginkgo tree that has survived the bombing. Also, they are supporting a campaign to finance holidays for children of Fukushima.
The Planting took place at Romberg Park Botanical Garden in Dortmund. Founded in 1820, this botanical garden is one of the largest gardens in Europe, with rare trees, and numerous kinds of flowers.
The bombed Kaki Tree Jr. was planted at a special place in this beautiful park on 21st of May. Margret, who applied for the planting organized the ceremony with peace activists.